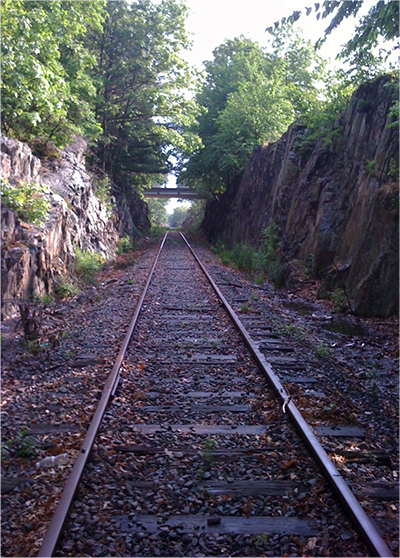 Last night Needham Town Meeting members voted almost unanimously to approve both articles related to the rail trail project. This means that the town may now enter into the lease with the MBTA for the right of way between Needham Junction and the Charles River at the Dover line.
Now the only thing remaining before the construction can begin is raising $235,000.
On that front, things are going well indeed. With help from the matching grant, we have raised an additional $33,008 in the past month. The benefactor has extended the grant two more days, so if you haven't contributed yet there's still time to double your impact.
This brings the total raised to date to a remarkable $100,421.
More Good News
Last night we announced that BCRTA has received a grant from another local family foundation, which will cover Phase 2 of the project, the $35,000 cost of the stone dust surface. With total funding and pledges of $135,421, it means that we have just under $100,000 left – we're more than halfway there!
More To Come
Now with Town Meeting approval, we hope and expect local businesses to step up their support. Initial discussions with several established and well-known stores have gone well. Watch this space for more updates.
Finally, our State Representative Denise Garlick is working on funding at the State House. Two years ago, she added $250,000 to a State transportation bond bill for the entire rail trail, and received news last night – just before Town Meeting – that the $40,000 of that total will likely be made available soon for the Needham portion of the project.
Rail trail in 2014!